Sponsorship - Is it a forgotten jewel in your marketing armour?
03 September 2018
This is a personal post by Spencer Hassell.
Last month my Daughter, Daisy 10, was selected to represent Team GB in the Laser run World Championships being held in Dublin on 28th September.

After the initial excitement had worn off we realised that it would not be a cheap trip so we set up a Just Giving crowdfunding page and started raising the money.
At the time of writing a few of our family and lots of our friends and other well-wishers have helped to raise half that amount which has been a tremendous achievement, so far, and we are extremely grateful to them for that!
But there's only so much you can ask them to do before it gets awkward and we really don't want to keep banging on; frankly if they are in a position to help, brilliant, if they aren't then I hope things get better for them.
So then I thought, "I wonder if there are any businesses out there who might be interested in supporting Daisy and in doing so help to increase the profile of their business? She is, after all, the only female Cornish competitor and how often do you get the opportunity of basking in the reflected glory of an Elite, Team GB athlete for less than the cost of a single days advertising on a local radio station?"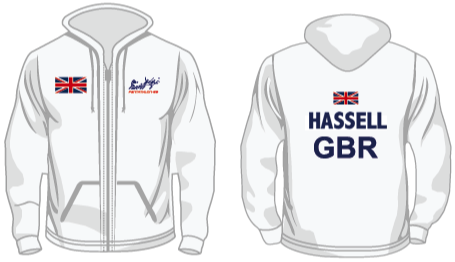 I only know two, my daughter and Melissa Reid, top Cornish Para-triathlete who took a Bronze medal from Rio and is the current World Aquathon Champion.
Melissa is also our patron here at ADi Access and has been a big influence in Daisy's swim coaching.

So, over the last fortnight I started with the big boys because they know how to do it; Adidas, Nike, Reebok et al and wasn't really surprised that supporting Dais wasn't in their strategic plans for world domination, yet.
What did surprise me though was the number of local Cornish businesses who have replied to my enquiries with almost the same words including; "budget constraints", " we'd love to help but", and "we wish her all the best".
I was speaking to a friend and web design genius, Mike Hayes, yesterday morning and he voiced the opinion that everywhere you look someone is asking you to support them, sponsor them, give generously, donate whatever you can because their cause is deserving, and perhaps we are all just a little overwhelmed and fatigued with how much 'giving' we are expected to do.
If this is true then I've been going about this all wrong.
Indulge me this question:
"How do you market your business currently and what is your aim?"
It's a simple enough question in my opinion but not necessarily an easy one to answer.

"Advertising" is probably the top answer from most, with many small & medium firms relying more and more on the promise of social media to spread their message. But to what end?
"Well, obviously to attract customers and increase sales" you say.
Facebook is a good example of this:
Recently I was having a conversation with an acquaintance who swore blind that she didn't have to advertise as she did all of her selling on Facebook, I asked her how she managed it and she said "I put up a picture of my product on FB and ask people to like and share it and then someone will PM me for the price and we'll have a chat and then, hopefully, they go to my website and buy it".
"Brilliant", I said, "so what would you call that process then, if not advertising"?, she replied "word of mouth, obviously!"
Do you agree? See above explanation of advertising…
The question I asked earlier was "How do you market your business currently and what is your aim?"
Do you use any of these? TV? Radio (National or local)? Newspapers? Direct Marketing? Affiliate? Content? Word of mouth?
General consensus is that the average number of impressions before a buying decision is made can be as many as 5, so perhaps you use more than one?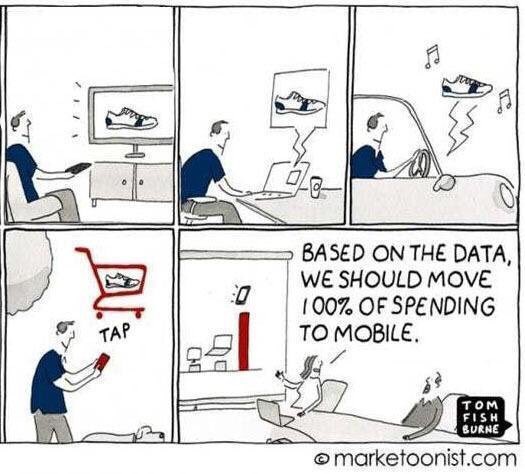 Invariably though, when I ask other businnesses what they think works best for them it almost always comes down to "word of mouth" but in that I think they are wrong, for the right reasons.
For me 'word of mouth' can be summarised as "Did you know there's a new restaurant in town, it's Chinese I think, or maybe it's Thai, anyway, I've heard it's very nice, you should go!"
Based on this information you might go, just to see for yourself, or, more probably, you'll leave it until next time in the hope that someone else can give you more info.
Contrast that with a personal recommendation, " Have you heard about that new Thai place in town? We went there last week and it's awesome, massive dishes and the prices were very reasonable, you should go", we like Thai food and our friend says it's awesome and we trust his judgement, so we go.
So what's the difference?
'Word of mouth' is advertising, simple as that, the person doing the telling isn't taking ownership of their recommendation so it becomes merely one of the 5 impressions and that is what makes us pause.
The second person is giving a 'personal recommendation' by saying that they went and they thought it was great and that they are sure you will too which, as you trust their judgement, practically guarantees you'll try it too.
But marketing a business isn't quite that simple and people need to have tried your service or product in order to recommend it don't they.
So how can you reach your target audience, correctly identify the influencers and then convince them to personally recommend you?
Sponsorship, and here's why?
Imagine you get a cold call from a marketeer who says:
"My firm can offer your company a platform of 1000's of people, practically all of whom fit your customer demographics, and then put you and your products in front of them, with personal endorsements, on a regular basis for as long as you want to sell to them."
It's a familiar approach and one that may or may not produce the desired results. The problem is, however, how much money do you throw at the marketeers company in order to reach these magical customers? The $64,000 question…
This is exactly what sponsoring Daisy would achieve, she writes at least one blog post a week detailing what she's been doing, she's on Twitter, FB & Instagram and has her own Youtube channel, over the next 6 months she is competing in some very high profile events.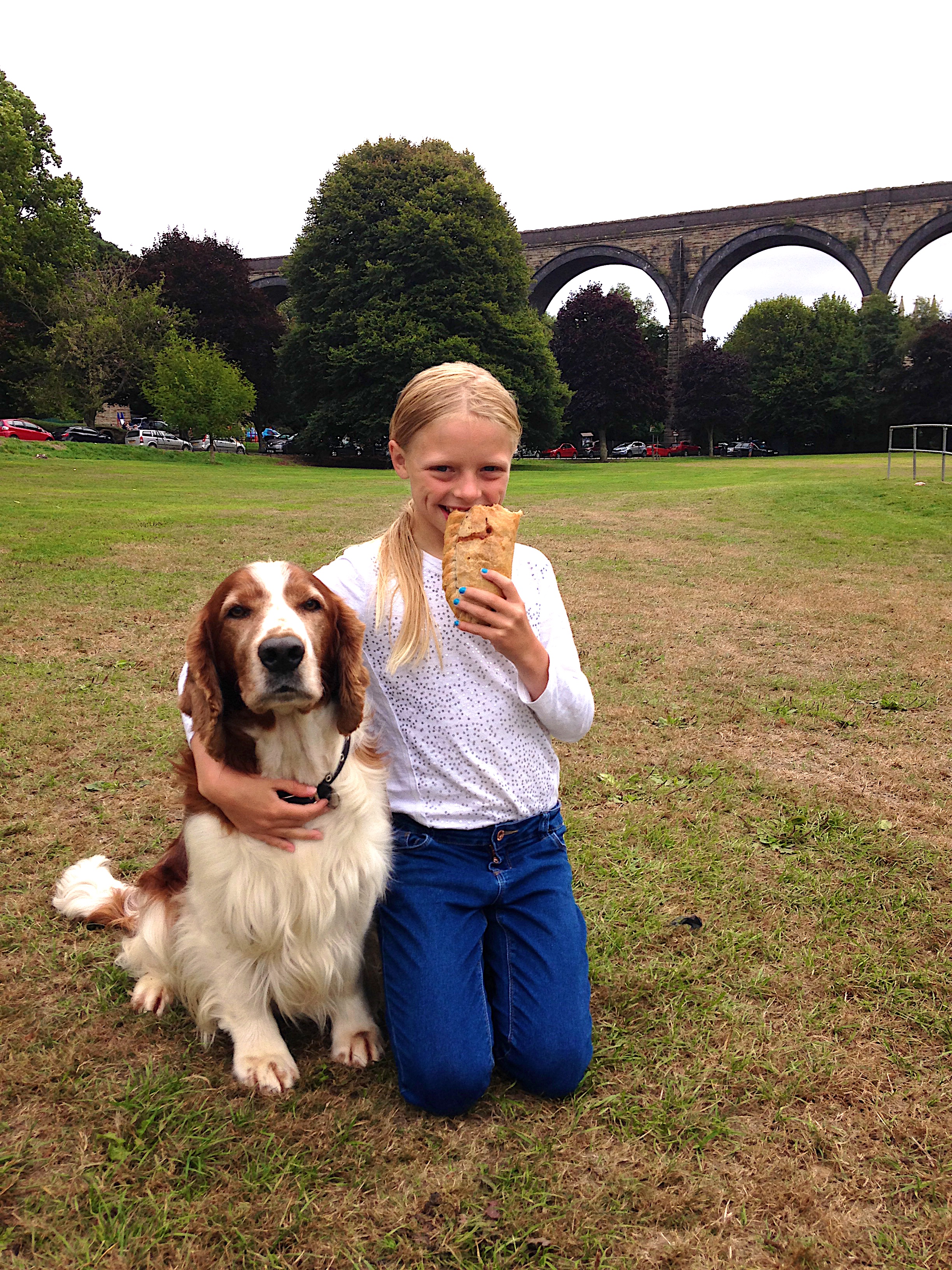 Post swim protein, cornish style, courtesy of World Champions, Prima Bakeries
Unlike any other form of marketing, sponsoring forms an emotional association between the person and the business; like the person, like the business, person does well, business does well, it's a symbiotic relationship that no other marketing tool can hope to achieve, after all, the phrase 'people buy people' never gets old.
Not convinced? Rory Mcilroy is an influencer in his sport so Nike invest millions each year just so he uses their clubs and wears their gear, Cristiano Ronaldo is paid a fortune to wear Nikes boots, why? Because he likes them? or because Nike know that by wearing them he is influencing others to buy Nike boots, success by association! (Messi wears ADIDAS by the way)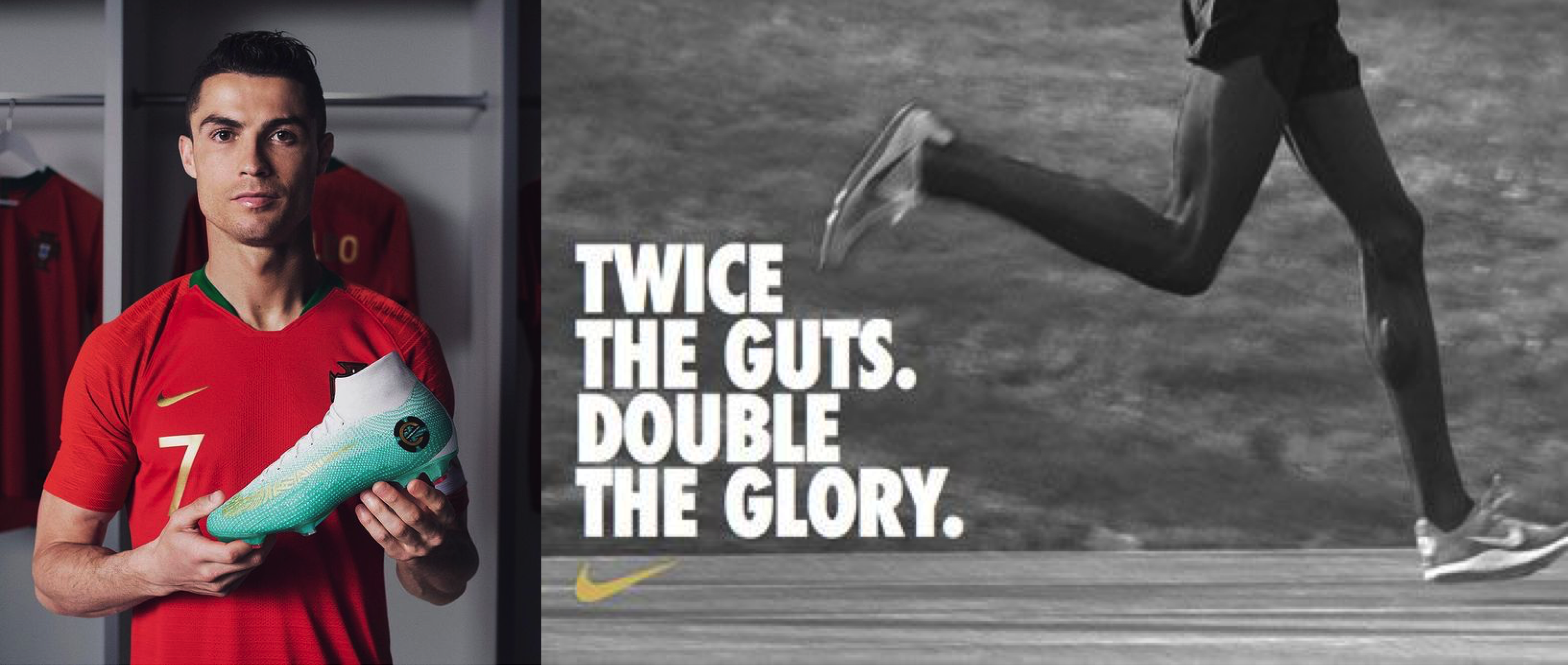 And had you even heard of Carabao before this year when they started sponsoring the League Cup?
It seems to me that 'sponsorship' has become confused with 'charity' and that simply isn't the case, it's a marketing tool based on a mutual relationship where everyone contributes and everyone benefits.
By the way, the fictitious marketing company I talked about earlier was actually The Hassell family, offering all of that exposure and guess what we wanted as payment from one of the companies who turned us down? A pair of adidas running shorts retailing at £21.45…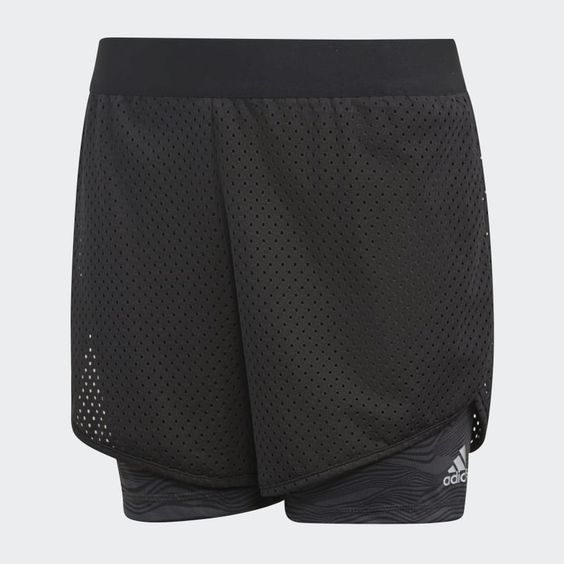 If you think that forming a relationship with Daisy would give your companys profile a boost in the right direction let us know, she'd love to hear from you!